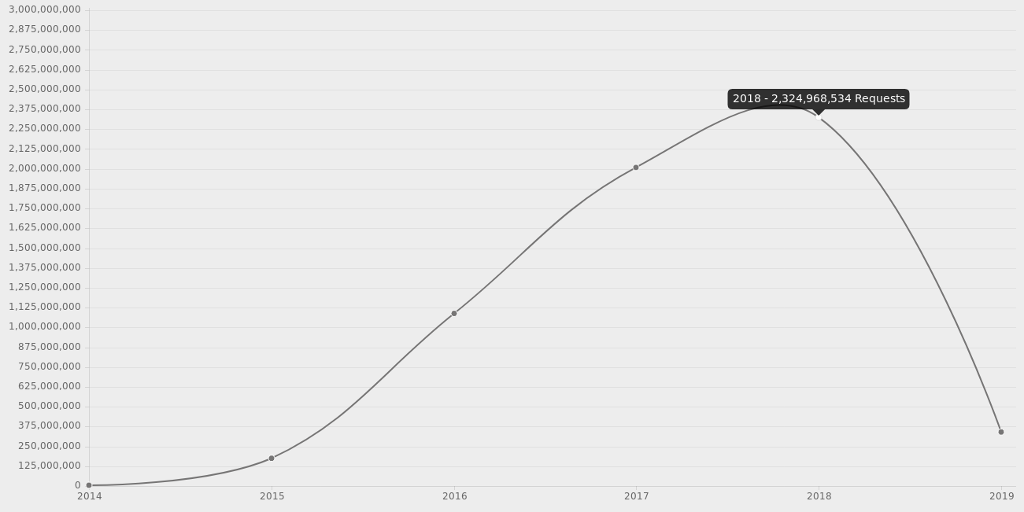 During 2018, we saw a modest 15% growth on the list query rates from 2017 on the IP list. The domain name list more than doubled its queries from 1.5B to over 3 billion over the same period.
As of writing this, there are nearly 8,000 IP listings, of which 2600 are for /24's and the rest for single IPs. Nearly 4,900 domain names are listed.
Thank you to all who are querying this data. You are the difference between this being just a random blog on the internets and an actual useful resource.